Rainmakers Can Win New
Business Anywhere
our story
In 1996 we set out to solve a gap in the market for a more intelligent approach to new business acquisition, and creative and marketing agencies was where our journey began.
Our first clients included Iris, DDB, Imagination, Havas EHS, RAPP, Landor, Brand Union, Interbrand, and others of all shapes and sizes. But we quickly discovered that with an entrepreneurial mindset it is possible to win new business anywhere, so we launched Pearlfinders as a resource to detect opportunities across industries globally, and evolved Rainmaker to apply our thinking as a strategic new business consultancy.
Our efforts not only provided substantial revenues for clients but opened new horizons, diversifying our group portfolio. Today this includes leading creative and marketing agencies; Leo Burnett, Wolff Olins, M&C Saatchi Clear, JKR, Digitas, MediaCom, BBH New York and Ketchum Hong-Kong, but also Dropbox, Virgin Business, Tate, AXA PPP, Chelsea FC and Real Madrid. They each use our tools and thinking to win new business…anywhere.
Though our reach now extends throughout the c-suite decision-making process, and within major brands from London, to New York to Singapore, the marketing world remains a core focus. We deliver a level of output across our portfolio, month-in month-out, that empowers our clients to take control of their new business strategy and is significantly ahead of others in our space. We partner them all with entrepreneurial thinking to best address markets with their unique solution to the business challenges we uncover.
Rainmakers do amazing things and we play our part in helping our clients do amazing things too.
What we do
At critical moments in the lifecycle of any company offering business services, it will require an injection of new client revenue.
Rainmaker helps you manage these growth stages by reaching out to the market on your behalf to provide a consistent flow of well-matched, highly qualified and revenue-convertible new business opportunities.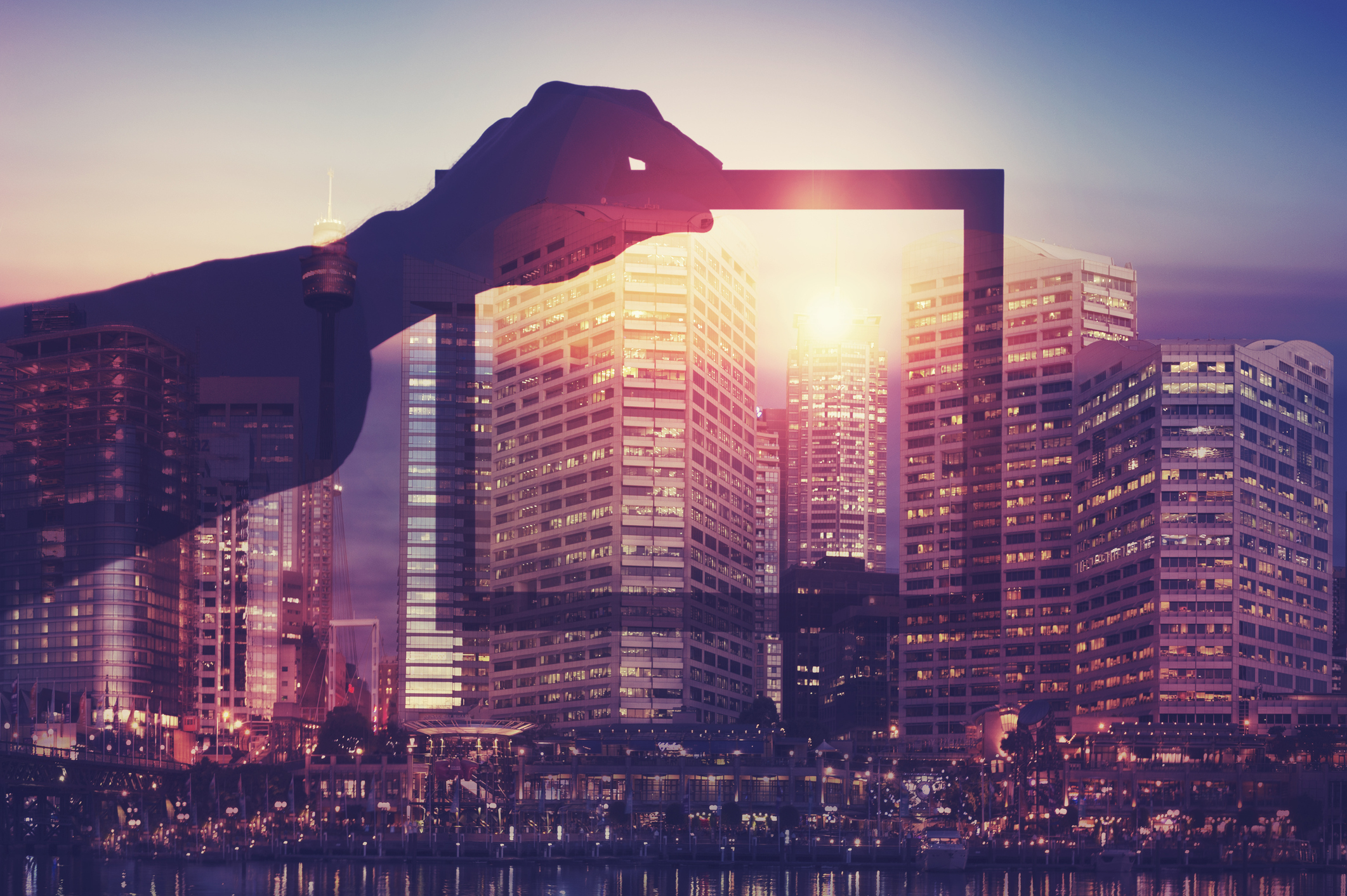 Focusing your budget
for most impact
We engage directly with the decision-makers at each of your target organisations, getting you face to face with your market in a systematic, organised and cost-efficient way.
This means you don't need to spread your budgets thinly over unreliable, hard to measure investments in marcoms, events and intermediaries - hoping to catch their attention.
Expert planning
optimises Business growth
We've built our reputation on planning effective, results-driven new business campaigns tailored to our clients' objectives. Our New Business Lab ensures we stay ahead in all areas of best practice.
We craft the ideal iteration of your proposition for a cold audience – those first 5 seconds of verbal or written communications are the key to your success. We create a Sales Logic to enshrine your business case and a targeting-model that scopes and defines the criteria for your perfect prospect base and the optimal content and channels to reach them.
Predictive Targeting -
a new way to identify opportunity
Our purpose-built technology enables us to predict demand for your services among target organisations to help us to focus energy where it will have greatest impact.
We use a proprietary scoring system built on key criteria, indicating the probability of a review or emerging requirement.
More on Predictive Targeting here
Directly representing you
We access hard to reach brand directors, sensitively and intelligently, as an extension of your new business department. We discuss each brand's challenges and agenda, shaping the conversation around how your unique approach would solve them.
We then secure opportunities for you to pitch your solutions face-to-face with the decision-makers.
The Pearlfinders platform
As the founder of Pearlfinders - the ultimate sales intelligence platform - we have an exclusive access to over 35,000 brand decision-makers annually and an unrivalled depth of business insight. No other provider has such close proximity to the world's highest spending brands.
You'll get direct access to its market-leading and fully GDPR-compliant database, plus agency media spend, D&B company information, Salesforce and LinkedIn plug-ins.
We respond to Pearlfinders' outputs and media feeds relevant to your business with a speed and creativity that outpaces others.
Teams built to win NEW business
We assemble the ideal mix of skills and experience to service your account, bringing each team together in specially designed collaborative workspaces. Your Account Director will lead the team and support you every step of the way with practical advice and transparent real-time reporting.
Each team embeds itself within your new business processes to make sure your campaign is executed to its full potential. We're by your side from initial meeting preparation to follow-up, then keeping the dialogue alive through to conversion.
We combine a raw entrepreneurial quality with a hardworking, commercially creative and results-orientated culture that acts as a 'force-multiplier' for your business.
We're experts on GDPR and ICO regulations, so you'll have peace of mind that our work is always conducted in a fully compliant way.
You can always see how we're doing via our detailed live reporting space in your bespoke Salesforce Community.
The Results
Your company optimised for growth and a steady stream of convertible revenue opportunities, to help you achieve annual targets and business plans for start-up, expansion and exit.
Senior Team
'Intelligent new business' has always been our mantra. For us it's all about firing up a passion across the whole company for entrepreneurial thinking
Bill Colbourne - CEO
"Rainmaker is new business for grown-ups. Our leadership, techniques and innovations over the last two decades have shaped our industry. Rainmaker's culture, recruitment and training practices have enabled a seamless, professional structure capable of delivering a consistent, high value output."
Denese Colbourne - COO
"Pitching your services to someone you have absolutely no connection with is for me the distillation of raw entrepreneurialism. Growth from new business is essential to any company, whatever the sector or market. My goal is to provide a service and range of products that empowers the user, fully exploits the entrepreneurial spark, and achieves growth in areas they never thought possible."
Gareth Dixon - Founding Partner
"Intelligent new business is about consistently maintaining the highest standards across everything we do. From the forensic accuracy and vast commercial value of the insight we generate to the rigorous and imaginative application of this intelligence to empower all of our clients to win business and grow."
Adam Killip - Marketing Director
"Everything here starts with research - even my own story at Rainmaker. I joined the company in 2005 as a Pearlfinders researcher and to this day continue to be amazed and inspired by the sheer value of the insight we uncover company-wide. From catching a giddy Biz Stone on his cellphone at SXSW the week twitter launched, to a sober discussion with the global head of experiential at Anheuser-Busch InBev last week - if you want to win business you need to talk to people."
REASONS TO CONNECT
Our companies evaluate vast quantities of information and opinion, generating insights for our clients - and a unique perspective on the new business landscape.
OUR LATEST INSIGHT + ANALYSIS
Work For Us
Rainmakers do amazing things - join us and do amazing things too!
What is a Rainmaker? - rainmaker / reinmeikr/ 1. Noun Amer. informal. 1. A person who generates income for a business or organization brokering deals or attracting clients or funds. 2. One known for achieving excellent results in a profession or field, such as business or politics. 3. One believed to be capable of producing rain, as through magical or ritual actions.
If you're looking to start or accelerate a career in business development and are by definition curious, intelligent, energetic and commercial, you should consider talking to us. Be part of a 75-strong community of business development experts and what is easily the largest hub for new business services in the UK. We have become so because we are the best at what we do and the essence of the entrepreneurial spirit.
A taste of life at Rainmaker...
Whether you're a fresh grad or a seasoned business development professional, to kick off a discussion about a career with Rainmaker just drop Charlotte a line at: charlotte.stubbs@rain-maker.co.uk